As part of our vision to simplify and revolutionise payroll, we've focused on creating an enjoyable user experience and a payroll system that is easily accessible. The release of our mobile app in March this year meant that employees can now access their payroll from their phone at any time – they're essentially carrying their payslips around with them wherever they go.
We're happy to announce the release of Version 2.0 of the app, available to Android and iOS users. Version 2.0 includes more functionality which lets you:
Submit a leave request (employees)
View leave requests (employees and approvers)
Update leave requests with comments (employees and approvers)
Upload documents to leave requests (employees and approvers)
Approve or deny the request (approvers)
View leave balances (employees and approvers)
These updates to the app mean that processing leave is now even easier. Employees can log a sick leave request while in bed, or use their mobile phone to take photos of their medical certificate and upload it into the app. Approvers can then approve the request while sipping on their morning coffee.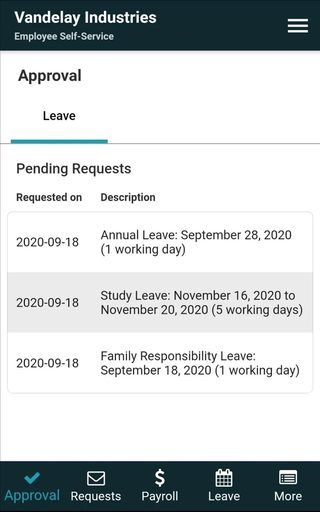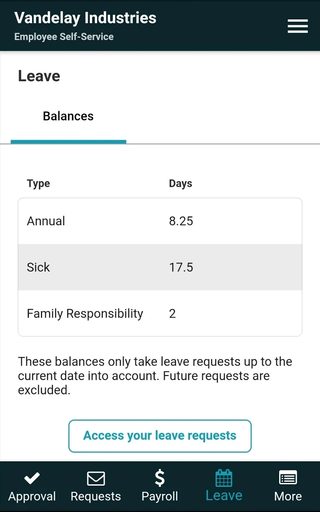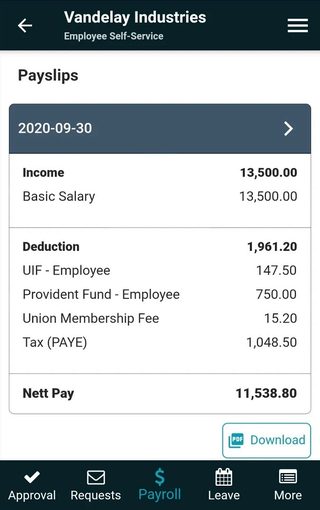 Not a SimplePay user but want your employees to have access to their payslips and leave from their phones? Unfortunately our app is only available to SimplePay users, but we offer a free 30-day trial for you to examine just how easy payroll can be with SimplePay. You can sign up for our trial here.
Team SimplePay